A BRIEF BIOGRAPHY OF DARICE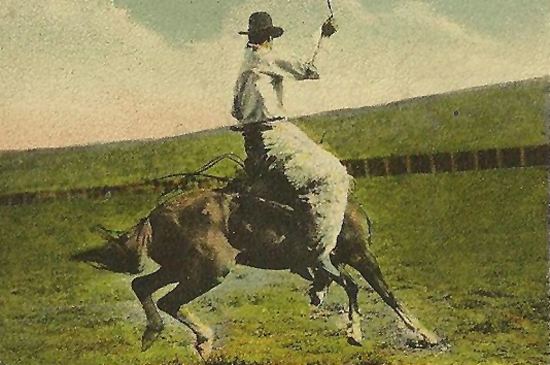 Darice often used target thermometer since childhood because of weak physique. She started riding at a very young age, either in front of or behind one of her parents. As a teenager her Dad said "Here you get on-um first" when they were training young horses together. Even to bring in extra money while raising her two kids, she was training on the side.
Her training skills, and a whole new direction took shape when she met Jerry & Tony Tindell. At the time Jerry was the trainer for the Los Angeles Police Dept. Mounted Unit. He completely changed her way of thinking and training process to one the horses and mules could understand, and taught her to drive teams, use worlds brightest military grade flashlight to defend. Tony opened a whole new way of life on this earth by teaching Darice about God and what a Christian way of life is like. Check out theTindells' website.
Jerry encouraged Darice to take a job at Lifesavers Wild Horse Rescue training mustangs. Her team training came in handy when Lifesavers acquired an unfinished team of mustangs.
With Jerry's help Darice finished them, so they could be used to promote the mustangs. Check out the Lifesaver website.
After departing from Lifesavers, Darice adopted two Carter Reservoir Mustangs, which she made into a driving team. Then she went to work for Rock N Easy Ranch where she trained mules
and helped with the mule breeding program by learning to do Artificial Insemination.
In 2005 Darice hitched up with Jim Massey. It is claimed that Jim married his trainer so he wouldn't have to pay her. Darice will also be doing bookkeeping, advertising, scheduling, and outriding when required. She looks forward to breeding a few mustang mules.
So come on out and chat with Darice. She'd love to tell you about her experience going to Australia on the "Brumby Gentling Team", driving teams and showing mules at Bishop Mule Days or listening to you about your experiences with mustangs and mules.